Description
If you are flooring over Concrete, Plywood, OSB, Terrazzo or Ceramic Tile. Carmen's One ™ will SAVE you TIME and MONEY . You can use it over all radiant heated floors. Carmen's One ™ is the flooring adhesive for you. It will hold any floor down, it works! It's one adhesive for all types of flooring products available on the market. You can leave the rest of the buckets behind. That's why we call it Carmen's One™.
See us in our new "BRIGHT" pink bucket.
FORMULATED FOR :· Solid Hardwood Floors· Engineered Flooring· Parquet Flooring· Bamboo Flooring· Laminate Flooring· Rubber Flooring· Cork Flooring · Luxury Vinyl Tile and More
FEATURES :· No Hollow Spot Technology· Superior Ridge Retention· Contains NO Water· Powerful Urethane Bond Strength· Extremely Easy To Trowel· Easy To Clean· Leed Qualified· California Proposition 65 Compliant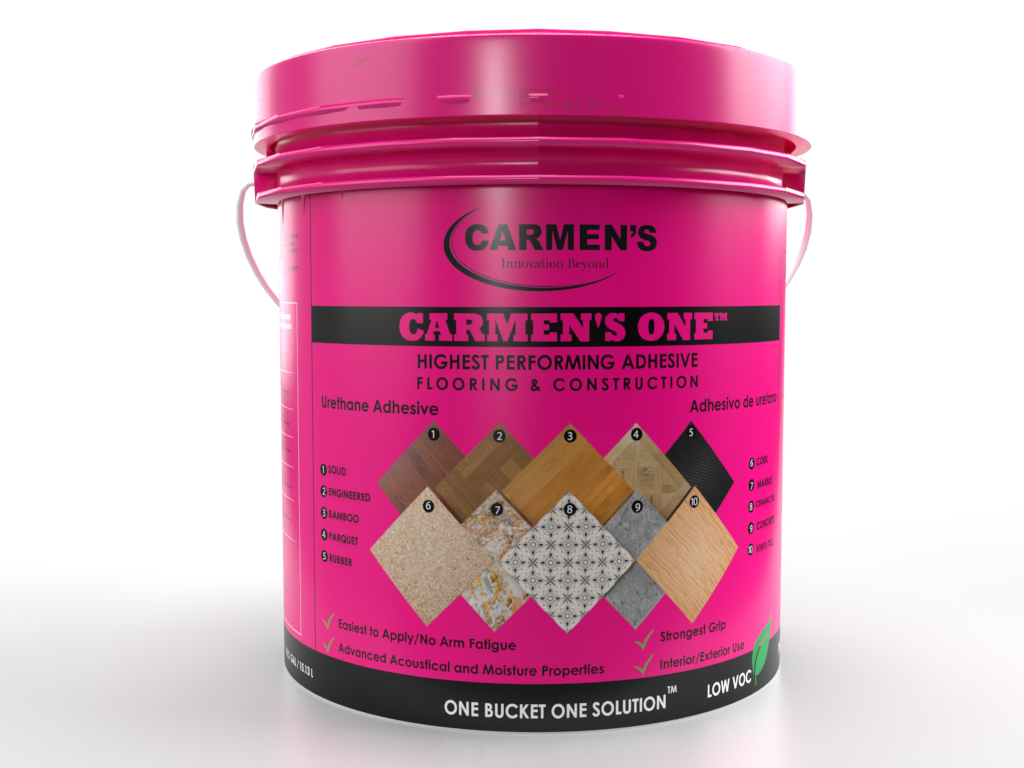 (Show More)
I have used Carmen's One Step Adhesive for 13000 sq.ft floor over concrete project. We had an amazing experience using the product. This adhesive has a good cov...
GS FLOOR D.
Arlington heights, IL
We are amazed with CARMEN'S One Step and that said with all of the different applications we only need one product. It is not only saving us time, but money. N...
Videos
CARMENS ONE hasn't posted any video Yet.